Latest Updates from Exxxtra Small (Page 11)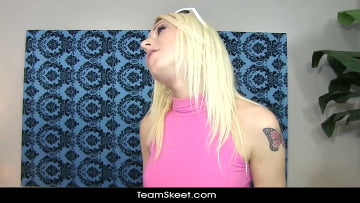 3rd November
- Stacey's parents care a lot about her well being. She's been really stressed out lately after finals and they wanted to treat her to a full body deep
tissue massage. Little did they know their little teen slut daughter would turn this into an all out fuck fest with the masseuse. Once he was rubbing this teen down, her pussy was dripping wet and ready to go. This chick basically looks like a petite barbie doll and was ready to go! She had the sweetest clam and really took a nice cock pounding on the massage table. I hope she doesn't tell her parents about this extra service we provided!
...Read More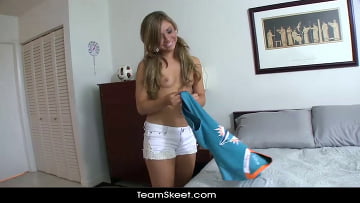 13th October
- Dude, so everyone bailed out on Katerina Kay and it was just her and her and Mirko chilling on a Sunday watching the game. Dude played it right becaus
e he just wanted to watch the game, this made her incredibly horny and lusting for his cock in her pussy. In no time she was half naked tempting him, and dude was tearing up that extra small pussy we all love oh so much. Oh and unlike the Dolphins, this girl sucks and takes sweet facials my friends. In the end my friends, tight teen pussy > football.
...Read More